© 2010 True Custom Cabinets. All rights reserved.

QUALITY, INTEGRITY, EXCELLENCE

True Custom Cabinets charter starts with quality, taking to heart the needs of the customer first. True Custom Cabinets has built its reputation on being the very best in the industry.

A CONTINUING TRACK RECORD

That reputation continues today, and will carry on far into the future. The customers of True Custom Cabinets know that excellence is in the very foundation of the business. If you, the valued customer aren't getting the highest level of service to meet your needs, contact us using the form on the Contact page.

Call us at (585)314-6115 to learn more.

LIKE OUR PRODUCTS?

Give us a call at

(585)314-6115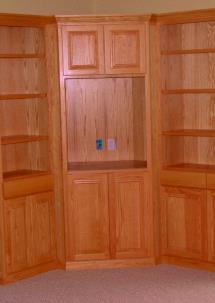 cabinet maker and designer



At True Custom Cabinets we build cabinets from scratch with the best products on the market.

1120 County Rd 8 Farmington,N.Y. 14425      Email,truecustomcabinets@windstream.net Phone:(585)314-6115 or (585)314-5298                              

Why people choose True Custom Cabinets?

At True Custom Cabinets we sit down with the customer and come up with a 3D rendering of exactly what they are looking for. We then show them the drawing and go over any changes they might have. We want are customers to be 100% satisfied with the rendering before we start construction.

style="border:0; margin:3px 3px 3px 3px; padding:0" src="http://live.freesitemapgenerator.com/img/fsgbig1.gif">